Finding the right solution may sometime be a time-consuming process. We have tried to simplify the process below in the table below.
Finding the right EFFEX extraction solution
The table below shows you the different EFFEX product and what it can extract.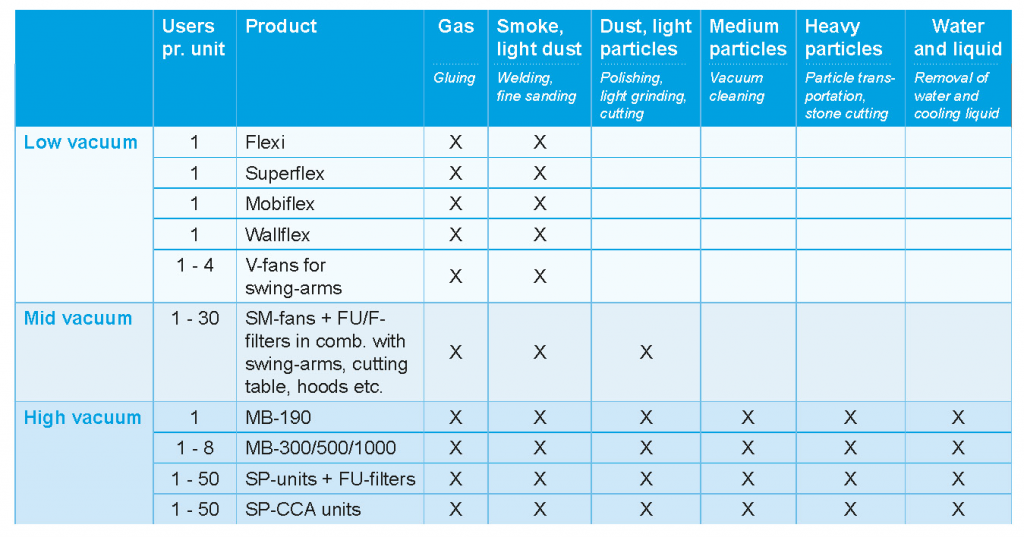 From the table above, you will see that high vacuum solutions will cover all the needs, giving the user the flexibility in the daily operations (different things to extract). Also if the need changes, the EFFEX high vacuum solutions will still cope with the change in the production.
How to use the EFFEX product table:
From the EFFEX product table above you should follow the 4 steps:
Step 1: Decide what to extract
Step 2: Decide number of operators
Step 3: Decide for type of product
Step 4: Ask for, or download leaflets and technical specifications of preferred products and accessories. Downloads can be found here.
For sales, pricing or help finding the right solution please contact us at: info@reglo.no or call us at +47 33 43 02 80.