Reglo has become a pre-qualified supplier to the offshore industry
Reglo AS launched in 2016 a brand new product – Liftman Fold. A working platform designed to increase the efficiency for maintenance work – both inside and outside – at oil platforms, and at the same time reduce the need for costly scaffolds (built on site).
In order to be a supplier to the oil industry, some major oil companies require pre-qualification in order to be considered as a supplier. The supplier has to fulfil certain criteria.
Liftman Fold – the new elevating working platform
Currently the Liftman Fold has been tested by a major actor in the oil industry, and we are now set to start providing good solutions running on compressed air for the oil industry as well.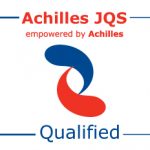 The working platform, Liftman Fold, as received extensive and good feedbacks from the operators and users of the platform. It has transformed time-consuming jobs involving scaffolds to more smooth running working days, and also being able to handle unforeseen maintenance work in a very effective manner. Running on compressed air, makes the Liftman Fold the ideal solution in environments where explosive fumes may be present.