Reglo will be present at autopromotec 2017
autopromotec in Bologna kicks off 24th of May and ends 28th of May 2017. The Autopromotec exhibition has existed for over fifty years. The exhibition has had a substantial growth, many thanks to the internationally well-known exhibitors. The Autopromotec exhibition is considered as one of the main European trade show, which gather all automotive aftermarket product groups under one umbrella (source: autopromotec).
Benefits of Wall-Man and Liftman
Did you know that the investment you make in man lifts – Wall-Man and Liftman, does not only increase the productivity in the spray booth? Well, come by our stand, and we will tell you what the benefits of making such an investment in our quality products, and show you how our man lifts will add value to the end customer.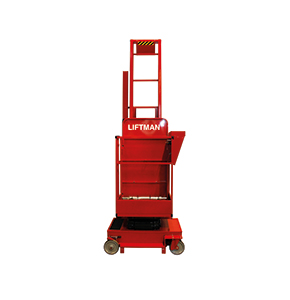 Stop by Reglo for some Wall-man or Liftman discussions
Reglo will be present at the Autopromotec exhibition. You will find us in hall 26, booth B-124. We at Reglo hope that you stop by for a short introduction of our products, discussion about current products (Wall-Man or Liftman) or discussions on relevant projects. Even, if it just to say "hi", please do so.
If you would like to reserve some time for any longer discussion or meeting, then please, if possible, give us a notification in advance so we can make sure to schedule the appointment with you.
Please contact the following for a scheduled appointment:
Mr Einar Feragen
einar@reglo.no
Entry to the autopromotec exhibition
Entry to the exhibition is free of charge. You only need to register in advance. Get your e-ticket!